shopping_basket
Basket
(0)
local_shipping Fast Delivery Available
check_circle High Quality Products at Low Prices
credit_card All Major Credit Cards Accepted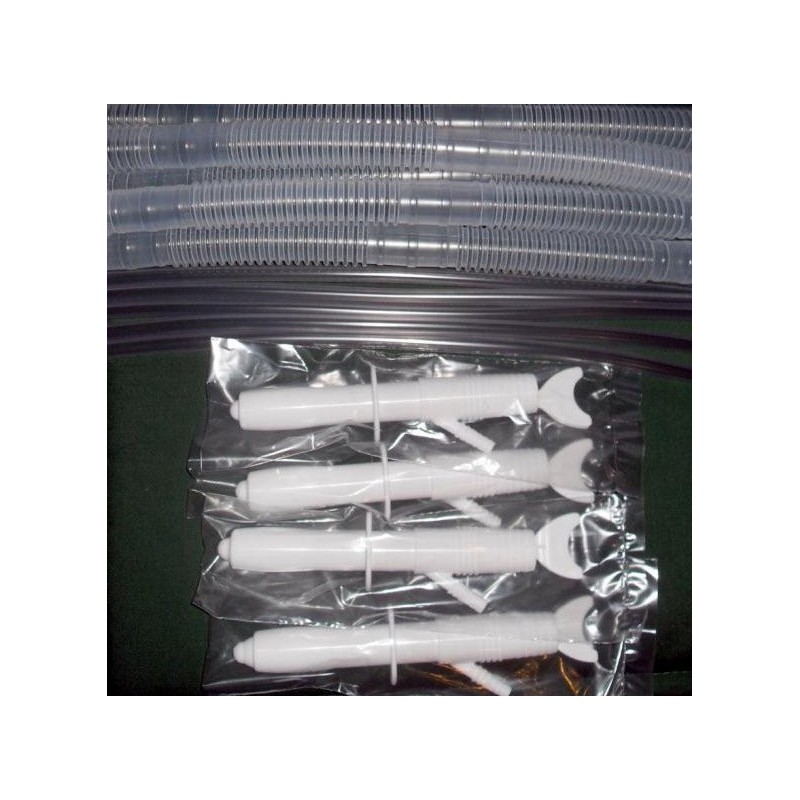  
BB100 - Bulk Kit with Aqua Clinic Flanged Speculum
Product Information
Treatment Bulk Pack Universal Disposable Waste Line - Pack of 100
Includes – 100 speculums, 100 water lines and 100 waste lines
The waste pipe is soft, so it can be easily scrunched or clamped; very light, allowing for free movement when turning the client and very clear allowing to view the wastes.
The tubing is pre-cut to the standard length of 1200 mm (48 inches).
Suitable for Aqua-Clinic, Dotolo, Legato, Transcom, Colonet, Hydrosun and all other devices.